I have a massive soft spot for M&S. I started my career in retail working in their head office (where in fact I met my hubby) and ever since, Ive always wanted it to succeed and not become another casualty of the High Street.
We have a huge local store so Im often popping in (mainly to pick up food) but I always take time to have a look at the latest collections but sometimes I feel put off by the number of products on the rails.
However, I absolutely LOVE the latest collection from Holly Willoughby. Holly is a Mum of three and in her 30s so she really resonates with me and I just love her style (just working on the body now!)
Here I am sharing my favourite pieces….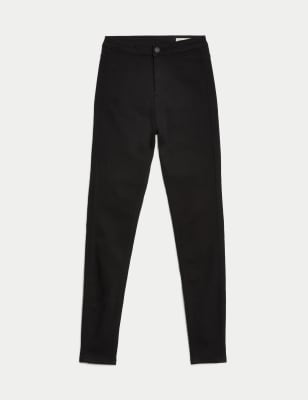 Animal Print High Neck Blouse £29.50
I absolutely love this blouse and I have got it in my basket ready to purchase. I will get loads of wear out of this for work and I'm likely to wear it with skinny black jeans just like Holly or with a black skirt and boots. The reviews on this are great too!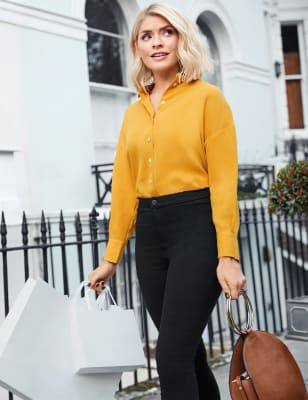 Oversized Long Sleeve Shirt £29.50
Another really versatile shirt which would go with pretty much anything! It comes in two colours, Ivory and Ochre as pictured. Personally I love the ochre which is my new season favourite colour!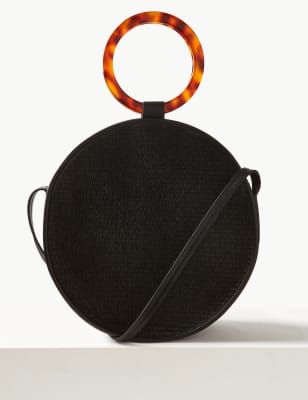 The round bag trend is set to continue in 2019 and I love this bracelet handle one as worn by Holly. This one comes with a longer strap for wearing cross body. This one comes in black as pictured and tan.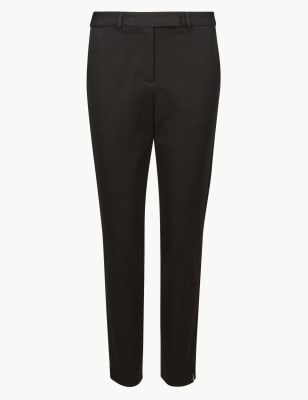 Cotton Blend Ankle Grazer Trousers £35
These trousers are just perfect for work and with 4-way stretch, they will be comfy as well as flattering. They also come with different leg lengths and in a variety of colours so you should be able to find the perect pair for you.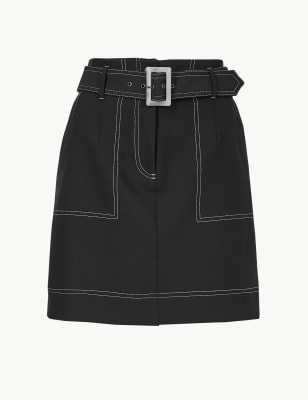 I work in fashion but its quite a casual atmosphere and I have fallen into the trap of wearing black skinny jeans pretty much every day of the week. I love this skirt and its going to be the first skirt I will have worn in quite a while. I love how Holly has dressed it with thick black tights and boots. I cant wait to order it!
Check out M&S to see the rest of the collection.